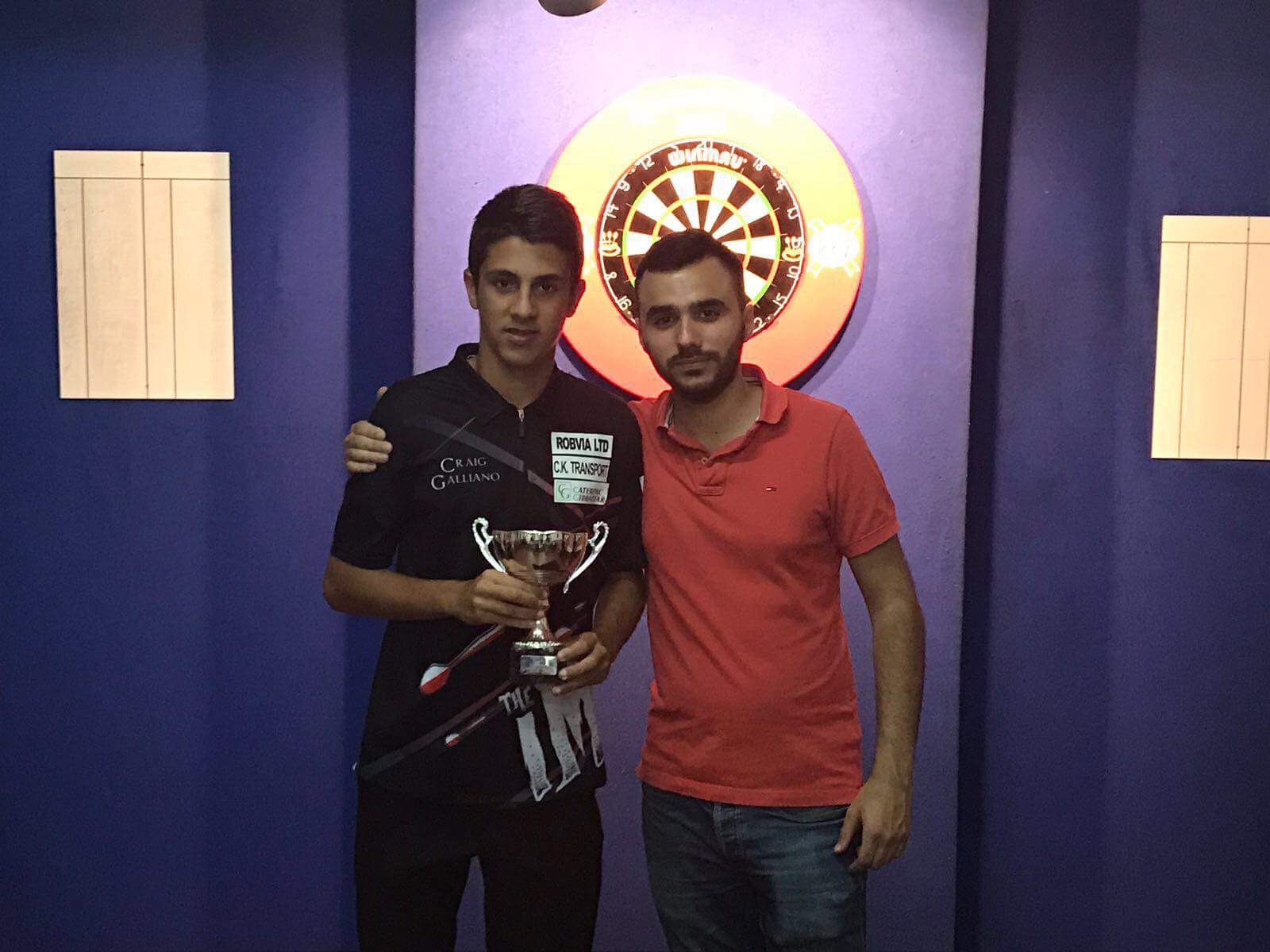 GDA Superstars 2018!
Young Craig Galliano claimed his second senior title of the season with victory over Christian Tosso in the Final of the 2018 Superstars event.
The GDA season finale Superstars event enjoyed a packed house for the darting action.
Gibraltar's 8 top ranked players participated at the College Cosmos Club for the right to be named the Superstars champion and to end the season on a high.
Quarter-Finals 
In the quarters we saw some great arrows thrown. Jarvis Bautista got the better of Dylan Duo with a 3-2 win. Christian Tosso also managed to cause an upset in his 3-1 win over Antony Lopez, David Francis managed to get the better of the experience Tony Dawkins. Sean Negrette and Craig Galliano faced off in the battle of the youngsters it was Craig Galliano who got the better of Sean. Both youth players provided brilliant entertainment.
Semi-Finals 
In the first semi final game we saw Craig Galliano get the better of one of Gibraltar's top players David Francis. Young Craig Galliano produced a brilliant display of scoring and finishing to book his place in the final.
The second game saw Christian Tosso cause another upset in his win over Jarvis Bautista. Christian Tosso Tosso managed to hit a maximum score of 180 followed by a 136 checkout in his win over Jarvis.
Final 
Craig won the bull and started the game.
1st Leg – Craig hits D10 to hold his throw and lead 1-0.
2nd Leg – Craig hits a 180 and wins the leg on D10 once again to break the throw and lead 2-0.
3rd Leg – Craig takes out 70 to win the game 3-0 and take the title!
Craig Galliano 3-0 Christian Tosso
Congratulations to Craig Galliano, commiserations to Christian Tosso!