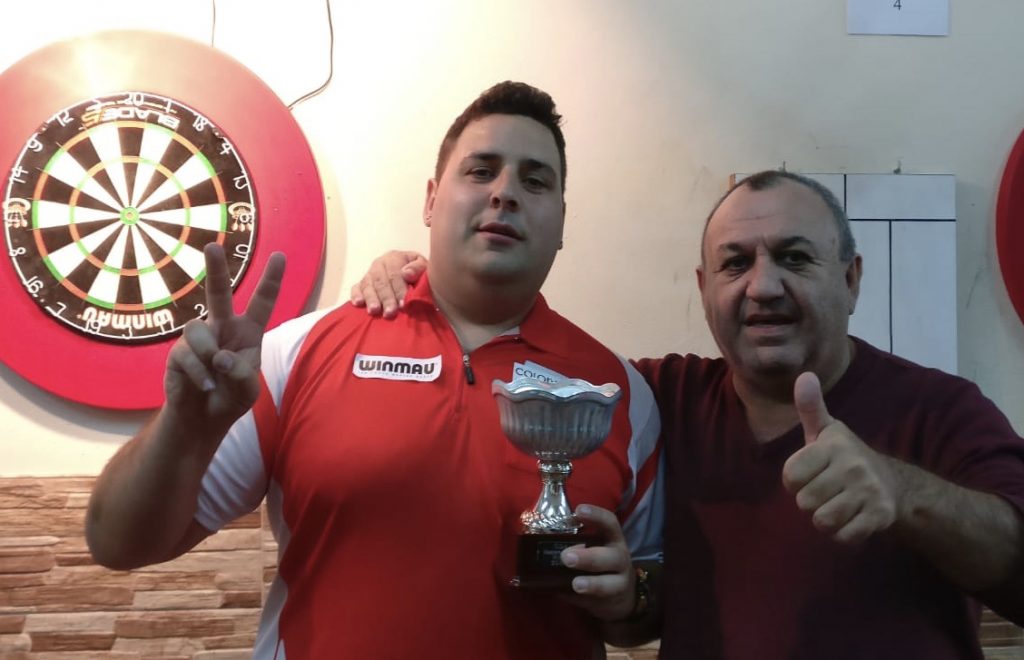 Dyson made winning look easy as he continues to dominate darts in Gibraltar, with a relatively smooth win in the recent Gibraltar Masters. After a bye in the first round he beat Isven Efginio 4-0, Justin Hewitt 5-1 and Sean Negrette 5-1 to make it to the final, in this match Dyson hit a brilliant 10 dart leg. 
In the other half of the draw, the GDA President Tony Dawkins rolled back the years to win through to the final, beating Jeremy Cruz 4-0, Roy Asquez 4-0, Jarvis Bautista 5-3 and Craig Galliano 5-3.
The final saw a slow start from Dyson who lost the first leg, and only narrowly won the second. After that though, it was business as usual, with Dyson taking the next four legs comfortably. There was a late flurry from Tony, who won the 7thleg in 15 darts, but then Dyson finished it off in style, winning the match 6-2.