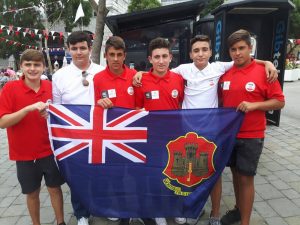 This coming Friday a total of 5 Seniors and 5 Youth players will be travelling to Bridlington in the UK to take part in a series of events. The team will travel on the 22nd and they will return on the 29th of September.
Gibraltar's top players will start the week playing in the British Open and British Classic events, later on during the week they will take part in the two most prestigious events of the calendar year which is the World Championships and the Winmau World Masters.
In the men's competitions we have National Champion Dyson Parody, Dylan Duo, Antony Lopez, Justin Broton and debutant at the World Masters Keith Medhurst taking part.
From the Youth section we have a healthy selection of players attending this year after the academy managed to increase the players attending from Gibraltar from 1 to 5 entries. This is a record attendance for Youth Gibraltarians attending this event. With Justin Hewitt as National Champion, Craig Galliano as the League Winner, Ethan Smith as Best of the rest event Champion, also accompanied by Sean Negrette and Jerome Duarte as Youth Ranking event winners.
The GDA wishes them a safe journey and the best of luck!